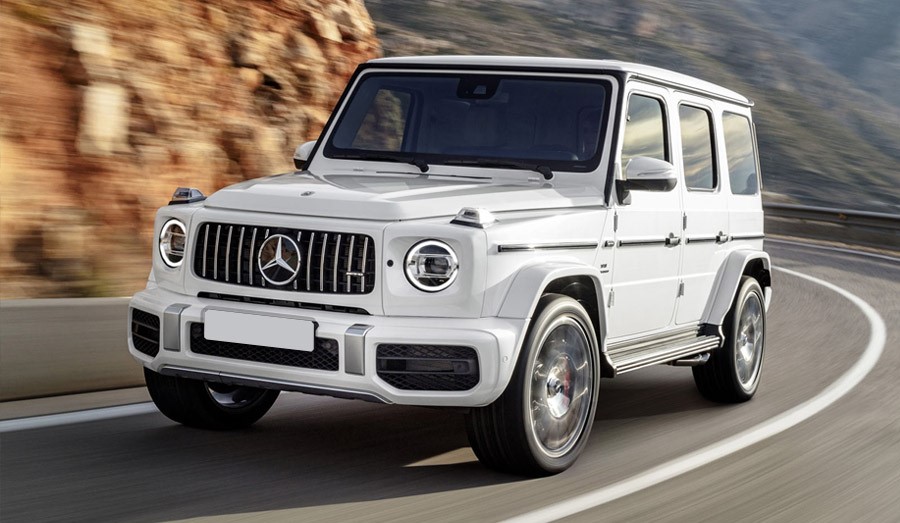 Here Is Everything You Need To Know About The New G63
For years, the Mercedes G-Wagen has brought excitement in all car enthusiasts. The quality and solidity of the vehicle are incomparable. Its prominence lasted for so many years – and as time passed by, it just got upgraded and amped-up.
And this year, the all-new G63 just exceeds the expectations of the people. Be ready to embrace the high-performance that the G63 got from its predecessor. The boxy exterior for the vehicle doesn't intervene in its capacity to run 60 miles per hour in a matter of 4.4 seconds.
The overall specs of the G63 can outrun any hardcore sedans in any kind of battle. The power boost, the engine, and each of its special features are all irresistibly preferable compared to other vehicles that offer the same feat.  
It has a 4.0 Liter Biturbo V8, 577 Horsepower, and it weighs over 375 pounds. If you are thinking that this is it, you're wrong – it's more than what meets the eyes. In fact, its handling power is AMG Speedshift TCT with an automatic or full manual mode available. The AMG-tuned and 4MATIC all-wheel drive can give it a good on and off-road performance, keeping you safe wherever you go. You can also adjust all the other settings that it has in the AMG Dynamic Selection – the owner can customize it as he pleases. 
When you drive the G63, you are guaranteed to have a one-of-a-kind experience. You will feel the luxury of not having a jumpy throttle and steering. It is amazing both on and off road – you will finally be free from any limitation when you're driving.
Even the inside of the G63 is out of this world! It has displays that show the infotainment features, handsome seat material, and increased legroom. It's a total winner! 
If you want to experience driving the G63 first before finally deciding on purchasing one for your own, you can rent G63 in Dubai. The G63 rental in Dubai is possible through our car rental services at SS Luxury Cars.
We, SS Luxury Cars, are one of the most trusted providers of luxury car rental. We have the latest and most exotic luxurious cars that are in the market today.
 You can come and visit us anytime you want. Expect a whole new kind of luxury car rental service from our professional team.
Sources:
https://autoweek.com/article/car-reviews/mercedes-g-550-and-amg-g-63-boxy-bad-ass