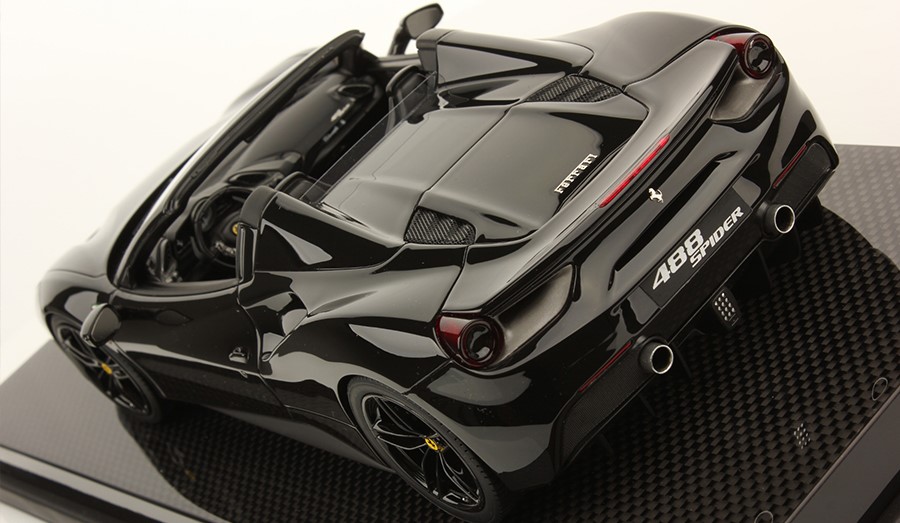 Enjoy Luxury and Drive the Ferrari 488 Spider Now
The Ferrari 488 Spider 2019 is one of the latest fleet from open-top V8 Sports cars that Maranello is famous for. The history of this kind of car is ultimately popular ever since it was first introduced – exotic sports cars that people were so excited about.
The architecture and the design of these supermodels are incomparable – something that car enthusiasts just can't resist. The full convertible models in Ferrari line are celebrated by many car owners. It was anticipated enough and a lot of people were excited to see and drive the cars like the Ferrari 488 Spider 2019.
The meticulous way of manufacturing the 488 Spider comes from the powerful and innovative architecture that Ferrari has always had. The technologies used in the upbringing of the now famous models are unprecedented and unsurpassed.
When you want to hire Ferrari in Dubai, however, it's not going to be that so hard anymore because at SS Luxury Cars, we offer even the latest sports cars in the market – the best cars that different brands have to offer.
 You will see brands like BMW, Bentley, Rolls Royce, and many others from our fleet. Our team at SS Luxury Cars is always ready to give you world-class luxury car rental services that you deserve. We have VIP services as well and we make sure that all the needs and requirements of all our clients are being attended to – that these are all met and exceeded in the most explicit ways.
If you are in need of luxury car rentals in Dubai, you can come and visit us anytime you want at SS Luxury Cars. Our team is trained enough to treat our customers right – and our internal handling of business is also trusted enough. 
So, if you want to drive an exotic car, if you want to rent Ferrari 488 Spider in Dubai or any sports car of your choice, call or email us at SS Luxury Cars and we'll give exactly what you like; we will provide you with everything you need.
Now, you will be able to drive the Ferrari 488 Spider and wow the crowd with your special and exotic sports car. Drive around with luxury, style, and elegance through SS Luxury Cars!
Sources:
https://www.ferrarifl.com/ferrari-488-spider.htm
https://auto.ferrari.com/en_EN/sports-cars-models/car-range/ferrari-488-gtb/