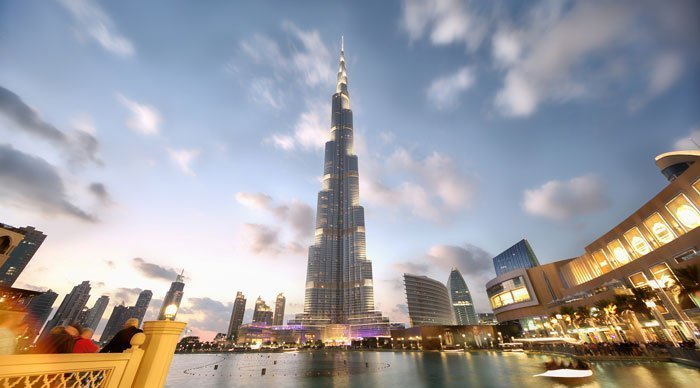 An Insider Guide – 4 Best Things To Do in Dubai (2019)
Dubai is a kingdom of dreams and it is one the richest city in the world. It's never ending line of sky scrappers gives you a glimpse of it's power of being a business capital in the world. Due to advanced infrastructure, diversity and amazing tourist places makes Dubai one of the tourist heaven in middle east.
There are lots of fun things to do while you are visiting Dubai. It is impossible to list down only 4 best fun places to visit while traveling around this amazing destination. From Wild Desert Safari to visiting one of the biggest building in the world Burj Khalifa there are endless locations to fulfill your tourist appetite.
1- Wild Desert Safari (An Unforgettable Adventure)
Wild Desert Safari should be on your bucket list whenever you have a plan to visit dubai. This is one the best fun and adventurous place in dubai to spent quality time. This place will give you a glimpse of splendid emirate culture and traditions in the best possible manner. From quad bike riding to 4X4 jeep riding, This place is full of roller coaster experience with plenty of fun and adventure.
Major Highlights of Dessert Safari:
Quad Biking and 4×4 Jeep ride on sand dunes.
Local Arabic Dance (don't miss it at any cost)
Finger Licking Local Arabic Cuisines.
Sand Boarding for Adrenaline-seekers.
Stay Overnight in Luxury Camps and enjoy BBQ
Amazing Camel Ride
There are different dessert safaris activities and points that you can choose from while you are in dubai. You can check this article for more details.
2- Burj Khalifa (World Tallest Building)
Burj Khalifa is one of the top Crown Jewel of dubai's splendour history. Till date, it is one of the tallest building on this planet. You can get the view of the whole city from the top of it. Luxury hotels and restaurants, cinemas, popular fashion brand outlets you can find everything inside burj khalifa building. You can spot lots of lamobrghini around burj khalifa. So, if you are a fan of this car you can see lots of them there. Even you can't afford a Lamborghini you can still Rent Lamborghini in Dubai for reasonable price. Imagine visiting burj khalifa in Lamborghini will be an epic experience of your lifetime.
Major Attraction in and around Burj Khalifa
Dubai Shopping Mall with 1200 shops (World Biggest Shopping Mall By Area)
Largest Gold Souq with 220 retailers
Dubai Aquarium and Underwater Zoo (largest indoor aquarium)
Dubai Ice Rink
KidZania (best for kids)
Oasis Fountain Waterfall, Waterfront Atrium, SEGA indoor theme park, SEGA Republic and so on.
3- Wild Wadi Fun Park
Wild water is one the best water park in the whole UAE and it is located in Jumeirah. You can visit this park all year long because of its warm water. This water park is best for all ages and offer so many fun activities.
Kids can visit Juha's Dhow and lagoon to enjoy different fun water slides. Surfing simulator is best thing to try there if you are adult.
Best Things to Do In Wadi Water Park
JUMEIRAH SCEIRAH
TANTRUM ALLEY
BURJ SURJ
MASTER BLASTERS
BREAKER'S BAY
DHOW AND LAGOON (for kids)
4- Drive luxurious Cars To look Around City
You heard it right, Dubai is a place where you can easily find any luxurious car to fulfill your cars fantasy. From Lamborghini to Ferrari every car is available for rent. You can imagine roaming around dubai while driving sports car will be a completely fun experience. You need any help regarding to rent a luxury car you can reach us by using our contact page. Happy Globetrotting!